Register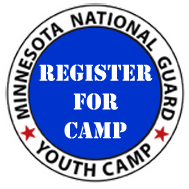 Registration Steps
Complete the online registration or request a paper copy of the required forms. All forms must be submitted or postmarked before 1 July. In order to complete the online portion of registration you will need your medical provider name and policy number.
Once your registration is completed, you will be emailed a notification of completion, a Physical Exam Form, and a packing list.
If you do not receive these documents, call or email camps@mngyc.org and request registration verification and the documents.
Submit a completed Physical Exam Form that is signed by a licensed medical provider within 2 years prior to the start of camp Email it to camps@mngyc.org or mail it to the address below before 1 July.
New Adult Counselors and Junior Counselors have additional paperwork and will find the details below
If you need to access your account again, visit Camp Network.
Adult Counselors Junior Counselors Campers Physician Exam Form Reference Form
Please send completed forms to:
Minnesota National Guard Youth/Teen Camp
1360 University Ave., Box 132
St. Paul, MN 55104-4086